It's a competitive world. Companies seek an advantage through technology and from high calibre people. While engineering advances can make product development more efficient and open up new fields and markets, finding good staff may be getting more difficult. Happy reading.
Finite element analysis can be used to highly develop a design prior to building the first prototype. In this article on train crashworthiness, many more configurations were tested than is possible with physical testing.
Professional Engineering Magazine, May 2010
---
Recent green energy initiatives have focussed on the generation and efficient use of electricity. In cold climates energy is needed for heating. A different approach to conservation, described in this article, is to store heat itself until it is needed.
Professional Engineering Magazine, May 2010
---
"The wave of baby boomer retirements has now begun." Labour shortages are expected to be the dominant economic trend for the next two decades. Investment in equipment and technology may be necessary to maintain productivity gains.
Financial Post, April 2010
---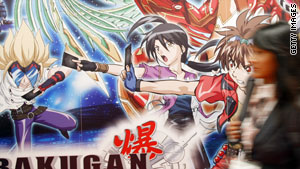 Want to make your cv stand out from the crowd? Bored with your MBA? You may want to specialise with a niche graduate degree. Think of the doors that could open.
CNN, January 2010
---